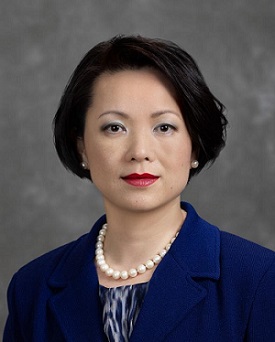 Welcome to our Web site, where you'll find a wealth of information in the form of newsletter articles, calculators, and research reports.

We hope your visit will help you understand the opportunities and potential rewards that are available when you take a proactive approach to your personal financial situation. We have created this Web site to help you gain a better understanding of the financial concepts behind insurance, investing, retirement, estate planning, and wealth preservation. Most important, we hope you see the value of working with skilled professionals to pursue your financial goals.
We're here to help educate you about the basic concepts of financial management; to help you learn more about who we are; and to give you fast, easy access to market performance data. We hope you take advantage of this resource and visit us often. Be sure to add our site to your list of "favorites" in your Internet browser. We frequently update our information, and we wouldn't want you to miss any developments in the area of personal finance.
Disclosure Statement
RamseyTrusted is Ramsey's seal of approval in the marketplace—a symbol fans can look for to find service providers the Ramsey team endorses. As a SmartVestor Pro, I'm proud to be RamseyTrusted. That means I consistently meet Ramsey's high standards of excellent customer service. Now, to be clear, the RamseyTrusted shield isn't an indicator of industry know-how. It's a symbol that proves I've earned Ramsey's trust by being missional, coachable and reliable. And speaking of trust—you should understand that I pay to promote my services as a SmartVestor Pro to receive clients.
Probate can result in added expenses and delays when settling an estate. Read about four ways to avoid the probate process.

Spreading out payments for online purchases may be tempting, but shoppers should think twice before committing to installment purchases.

Financing a college education with minimal debt requires planning, saving, financial aid knowledge, research, and sound decision-making.

Did you know that a mutual fund prospectus provides key details about the fund? This article offers an overview of information in a prospectus.
Compare the potential future value of tax-deferred investments to that of taxable investments.

How much life insurance would you need to produce a sufficient income stream for your family?

Estimate the future cost of an item based on today's prices and the rate of inflation you expect.

How much would your monthly lease payment be?